Charlotte Hornets: Watch Kemba Walker work on his handles this offseason
September 23, 2017
2020-05-21 22:06
Charlotte Hornets: Watch Kemba Walker work on his handles this offseason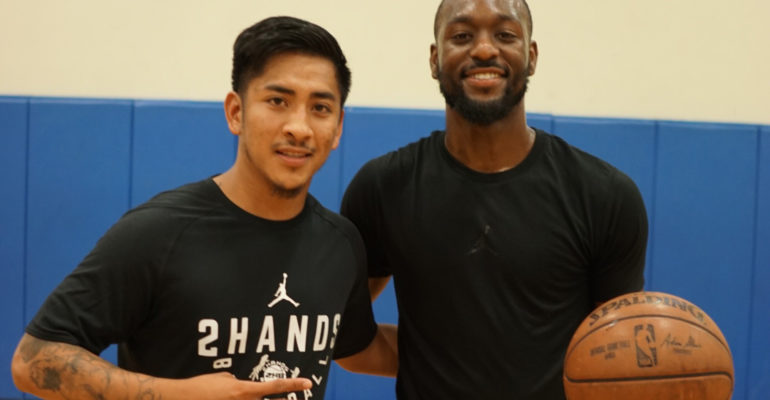 Charlotte Hornets: Watch Kemba Walker work on his handles this offseason
The Charlotte Hornets' all-star point guard has been in Florida working on improving his handles this summer.
Kemba Walker has worked hard to become a top player in the NBA and his labor hasn't gone unnoticed. After putting up career number each of the last two seasons, the Charlotte Hornets' point guard was named to his first all-star team. The success hasn't stopped the 27-year old as he continues the grind and works to get better even this offseason.
Even though he is already known for having one of the best handles in the league, that doesn't stop Kemba from working on his craft. The Bronx native relies heavily on his handle to help create space for his shots so it makes sense that he's working on that aspect.
Walker is looking to take another step forward in his career and has even set the goal of making an All-NBA team for the 2017-18 season. Although, he still puts team success above all else. As the scoring leader of the Hornets, opposing teams zero in on the 6'1 guard hoping to slow him down which means that he must continue his development to remain at the top of his game.
Kemba has been working with 2handsbasketball in Orlando, Florida. The skill enhancement trainer is headed by Ryan Buhain. Walker also worked out with Ty Patterson (former D1 player and current pro). It's unclear how long Charlotte's star has been working out with them this summer but looking at social media posts, he's been there from at least late August to early September.
Plenty of other NBA players, NCAA athletes, and high school elites have worked out with Ryan Buhain including Edgar Sosa, Eris Griffin, and Keith Clanton among others. Ty Patterson's feed on IG is full of videos where Kemba is working on his game.
As you can see, the point guard is working on making his crossovers even more lethal than ever before this year.
It's good to see Walker continuing to perfect his craft. It will be interesting to see if he gets a few highlight-reel worthy crossover this season but this summer workout routine should only help his game. Credit to Kemba for striving to get better each and every year.
Take a look at Walker in action at 2 Hands Basketball.